Opotek specializes in OPO tunable laser products with high pulse energies at low reprates and pulse durations in the nanosecond range. The products offer flexibility, performance, economy, simplicity and reliability. The main focus is on dependable systems that not only excel in performance but are also easy to use and maintain.
Opotek was founded in 1993 and introduced the first US broadband visible optical parametric oscillator (OPO) as a commercial product. Since then Opotek has delivered a wide range of OPO laser systems to hundreds of customers worldwide. All products are based on patented designs and are manufactured in the facility in Carlsbad, California.
The OPO tunable lasers are offered in 4 series.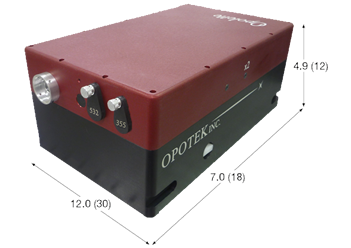 The Opolette series (
click to learn more
) consists of very compact tunable laser systems that are designed for portability and reliability. And for such widely tunable systems, they are also quite affordable. Most popular are the Opolette 355 (
click to learn more
), which is continuously tunable from 210nm to 2400nm, and the IR systems (
click to learn more
), which cover wavelengths from 2700 to 3450nm. The DUV version is tunable down to 193nm. The fully software-controlled Opolette systems require no installation.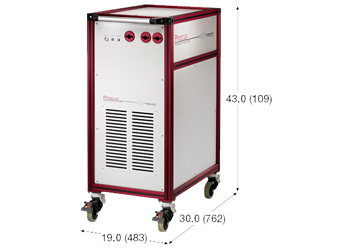 The Phocus series (
click to learn more
) was developed for photoacoustic imaging applications that require high pulse energies in the NIR for deep penetration of biological tissue. The fast tuning option (patent pending) enables fast switching of the output wavelength such that each consecutive pulse can be set to any wavelength within the wavelength range of the system.The Phocus series consists of 6 models, ranging from cost-effective OEM systems, to high-end mobile systems.
The Radiant series (
click to learn more
) consists of high-energy systems with the widest tuning range in the UV, VIS and IR. Integration of system components into one compact unit increases ruggedness, minimizes misalignment and allows the user to reposition the system. Hermetically sealed modules protect sensitive optical materials from the environment. All tunable beams exit the system from the same port resulting in one beam path to the end-user's application. Wavelength tuning is hands-free and PC controlled.
The MagicPRISM module (
click to learn more
) utilizes patented optical parametric oscillator (OPO) technology to transform the end-user's fixed wavelength Nd:YAG laser into a tunable laser system that covers a broad range in the VIS and NIR. The compact, motorized module converts second or third harmonic Nd:YAG laser light with an efficiency as high as forty percent.