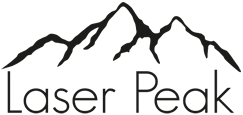 Laser Peak develops and manufactures compact laser systems for applications that require stable CW laser beams at low and medium power at various wavelengths in the UV, VIS and NIR.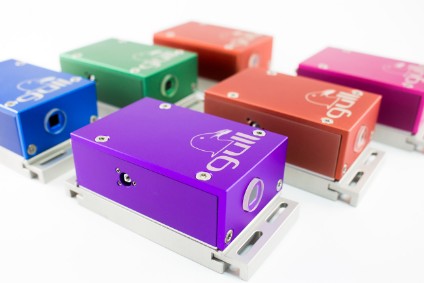 Gull Series of Diode Laser Modules
The Gull M Series consists of compact CW diode laser modules at fixed wavengths ranging from 375 to 690 nm. The laser modules combine excellent beam parameters and high stability in a compact module. The integrated TEC driver maintains the correct operating temperature. All shipments include a diode driver, which connects to the laser head with a ribbon cable.

Please tell us about the specifications that you require for your application. The following table illustrates the scope of possibilities.
| | |
| --- | --- |
| Wavelengths | all common laser diode wavelengths in the UV and VIS |
| Beam profile | single mode (SM) or multi mode (MM) |
| Beam shape | round or elliptical |
| Beam size | 4 mm, typically |
| Beam height | 25 mm |
| Power | from tens of mW (SM) up to several W (MM), wavelength dependent |
| Analog modulation | CW - 1MHz, 0-100% |
| Power stability | < 2% rms, 8 hrs |
Applications
Life sciences




Analytical instrumentation




Sensing & Metrology